Searchlight Property Management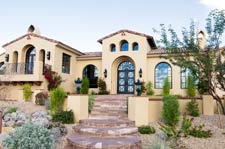 Do you own a single-family residence that requires care and expert supervision? Are you unable to provide the necessary maintenance to your vacation house or rental property because of geographic constraints?
At Turn Key Property Solutions, we have the solution. We supply the Searchlight area with residential property management and are ready to help provide your property with the care and attention it needs.
Benefits of using Turn Key Property Solutions:
Peace of mind
Discounted maintenance services
Group buying to lower the cost of maintenance
Hot list for investment properties
Education on real estate investments
Property purchasing reports
Multiple management agreements to fit your needs
What we do as your Searchlight property manager:
Management Service
Day-to-day operation
Leasing and training of resident
Advertising to place tenants
In-house attorney
Record keeping of residents for legal matters
Lease Renewals and maintaining customer relations
Evaluation and management of legal matters pertaining to your property
Maintenance Services include (but are not limited to):
24-hour emergency maintenance for residents
Access to knowledgeable professionals
Periodic maintenance inspections to protect your property
Negotiation of low cost of repairs with highest quality of work
Seasonal maintenance: lawn care, furnace inspections, etc.
Financial services
Bookkeeping
Bill payment
Rent collection
Monthly statements
Monthly property reports
Tax preparation
ACH payments
Credit card payments 
Bad debt collection
See that your property is managed right. Call the experts at Turn Key Property Solutions!
Searchlight Area Information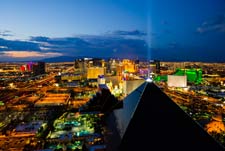 According to Nevada Senator Harry Reid, who has written extensively about his hometown, the most likely story as to how the town received its name was that when George Frederick Colton was looking for gold in the area in 1897, he supposedly said that it would take a searchlight to find gold ore there. Shortly thereafter he found gold, leading to a boom era when Searchlight had a larger population than Searchlight. At the time, it was in Lincoln County, Nevada. As talk surfaced for carving Clark County, Nevada out of Lincoln County, Searchlight was initially considered to be the county seat. Between 1907 and 1910 the gold mines produced $7 million in gold and other precious minerals, and the town had a population of about 1,500.

Other stories on the origin of the name include a story that Colton was lighting a Searchlight brand match when he discovered the gold ore. Reid dismisses this story, saying that the Searchlight matches were not available in 1898. Yet another story says that Colton thought the area would be a good place because it was on a hill. Colton's mine was called the Duplex, because the gold ore was found on two levels.

Searchlight declined after 1917 but hung on as a stop on the Arrowhead Highway. In 1927, U.S. Highway 91 bypassed the town, and its population dropped to 50.

The town had a resurgence in the 1930s and 1940s with the construction of nearby Hoover Dam and was home to the El Rey Bordello in the 1940s and early 1950s until it burned. The last gold mine ceased operating around 1953.
Inquire About Our Services
(702) 706.7920
Areas Serviced