Multi-Family Residence Management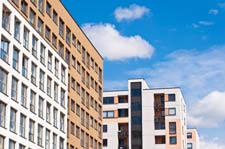 Do you own a multi-family residence that requires care and expert supervision?  We supply our clients with multi-family residence property management and are ready to help provide your property with the care and attention it needs.  Our services include:
Rent collection
Showing available units to prospective tenants
Credit and background checks
Initiating lease contracts
Monitoring and processing lease renewals
Enforcing the rules of a lease contract
Dealing with violators of a lease contract
Handling an eviction from start to finish
Meditation when feuds between residents occur
Paying utilities
Maintenance and repair of the residence
Knowledge of landlord/tenant laws
Knowledge of fair housing laws
Our company is comprised of experienced property managers who understand what your investment property requires to be profitable. We understand that while you may not live close to your property, you still want to protect it.  Keeping that in mind, we act as the liaison between landlords and residents to ensure that your property is well maintained and cared for. See that your multi-family residence is managed right. Contact our property management experts today!
Inquire About Our Services
(702) 706.7920