RE Portfolio Consulting Services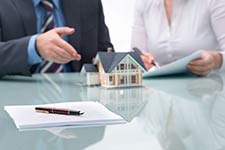 At Turn Key Property Solutions, we have established ourselves as a leading force in strategic real estate consultation through a results-driven approach to advancing our clients real estate portfolios.
As part of our commitment to providing first-rate consulting services, we have brought together a team of real estate professionals who have over 30 years of combined experience in the real estate industry. Our mission is to elevate your real estate portfolio through customized services and products that are tailored to your specific needs and help achieve a competitive edge in today's turbulent market. We have worked with both individuals and large corporations on various aspects of strategy development, including:
Litigation Support
Unbiased Reporting
Portfolio Analysis
Exit Strategy Development
Renovation Management
Ongoing Property Management
We believe that real estate investing begins with education, which is why we are committed to providing our clients with the knowledge and resources they need to maximize their return on investment while minimizing potential risk. For more information or to receive a free consultation, please contact us today.
Inquire About Our Services
(702) 706.7920