Boulder City Property Management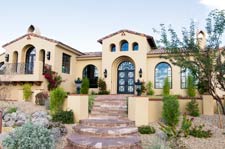 Do you own a single-family residence that requires care and expert supervision? Are you unable to provide the necessary maintenance to your vacation house or rental property because of geographic constraints?
At Turn Key Property Solutions, we have the solution. We supply the Boulder City area with residential property management and are ready to help provide your property with the care and attention it needs.
Benefits of using Turn Key Property Solutions:
Peace of mind
Discounted maintenance services
Group buying to lower the cost of maintenance
Hot list for investment properties
Education on real estate investments
Property purchasing reports
Multiple management agreements to fit your needs
What we do as your Boulder City property manager:
Management Service
Day-to-day operation
Leasing and training of resident
Advertising to place tenants
In-house attorney
Record keeping of residents for legal matters
Lease Renewals and maintaining customer relations
Evaluation and management of legal matters pertaining to your property
Maintenance Services include (but are not limited to):
24-hour emergency maintenance for residents
Access to knowledgeable professionals
Periodic maintenance inspections to protect your property
Negotiation of low cost of repairs with highest quality of work
Seasonal maintenance: lawn care, furnace inspections, etc.
Financial services
Bookkeeping
Bill payment
Rent collection
Monthly statements
Monthly property reports
Tax preparation
ACH payments
Credit card payments 
Bad debt collection
See that your property is managed right. Call the experts at Turn Key Property Solutions!
Boulder City Area Information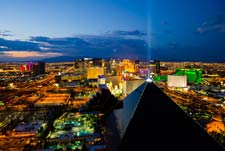 The land upon which Boulder City was founded was a harsh, desert environment. Its sole reason for existence was the need to house workers contracted to build the Hoover Dam on the Colorado River (known commonly as Boulder Dam from 1933 to 1947, when it was officially renamed Hoover Dam by a joint resolution of Congress). Men hoping for work on the dam project had begun settling along the river in tents soon after the precise site for the dam had been chosen by the Bureau of Reclamation in 1930. Their ramshackle edifices were collectively known as "Ragtown".

The sheer scale of the dam and duration of the project required the Bureau of Reclamation to consider the construction of a semi-permanent town rather than a temporary arrangement.[8] Boulder City was exceptionally rare as an example of a town fully planned under government supervision. This is unlike 19th century privately funded company town examples found in the United Kingdom, such as Port Sunlight, or in the United States, such as Pullman, Chicago.
Inquire About Our Services
(702) 706.7920
Areas Serviced