Overton Property Management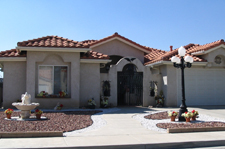 Do you own a single-family residence that requires care and expert supervision? Are you unable to provide the necessary maintenance to your vacation house or rental property because of geographic constraints?
At Turn Key Property Solutions, we have the solution. We supply the Overton area with residential property management and are ready to help provide your property with the care and attention it needs.
Benefits of using Turn Key Property Solutions:
Peace of mind
Discounted maintenance services
Group buying to lower the cost of maintenance
Hot list for investment properties
Education on real estate investments
Property purchasing reports
Multiple management agreements to fit your needs
What we do as your Overton property manager:
Management Service
Day-to-day operation
Leasing and training of resident
Advertising to place tenants
In-house attorney
Record keeping of residents for legal matters
Lease Renewals and maintaining customer relations
Evaluation and management of legal matters pertaining to your property
Maintenance Services include (but are not limited to):
24-hour emergency maintenance for residents
Access to knowledgeable professionals
Periodic maintenance inspections to protect your property
Negotiation of low cost of repairs with highest quality of work
Seasonal maintenance: lawn care, furnace inspections, etc.
Financial services
Bookkeeping
Bill payment
Rent collection
Monthly statements
Monthly property reports
Tax preparation
ACH payments
Credit card payments 
Bad debt collection
See that your property is managed right. Call the experts at Turn Key Property Solutions!
Overton Area Information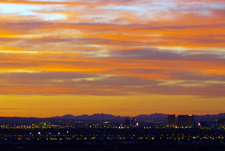 Overton was originally settled in 1869 with Helaman Pratt serving as branch president. A regular LDS branch was organized there in 1883.[1] In the 1880s, Overton was the location of the only store in the lower Moapa Valley and attracted people from neighboring localities who arrived in Overton to buy supplies. In the 1930s, the town of St. Thomas was submerged by water as Lake Mead was being filled, and the majority of its population relocated to Overton. After that, Overton developed as the main core of the business community in the lower Moapa Valley. It also hosted most of the social events in the area.
Inquire About Our Services
(702) 706.7920
Areas Serviced